Eleven11
Our Work
No two pain points are the same. We are focused on delivering customized solutions to make your life easier.
E11 has delivered to our specific needs.
"E11 has transformed our business. The new website and strategy they delivered us has increased our conversions by 300% "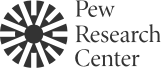 Non-Profit
We are Here to Help You Build Powerful Nonprofit Websites. We Will Assist with Every Step. Easy to Manage and Customizable to Your Nonprofit.
Commercial & Ecomm
Storefronts, shopping carts, SKU management all made easy.
Public/ Government
Providing security, compliance, design and support for many trusted partners.
Music
Where manufacturing, dealer relationships, direct sales, warehousing, distribution and marketing collide.
Awards
Since 2012 our web design company & web development agency has had the pleasure of serving dozens of companies of various sizes, verticals, and focuses. Along the way we have been recognized many times for our services.
We understandYour Ambition
Ready for a partner that listens, answers the phone, understands your pain points and guides you to a solution? And also just happens to love their work?
Contact Us